Thanks for taking my artwork to your home!
Down here you'll find links to
SAATCHI
and
ETSY
, two online shops where you can buy my original artwork.
For buying prints of my photos you are welcome to contact
The Shed Gallery
For please scroll all the way down and read the information.
♥
SAATCHI – Original art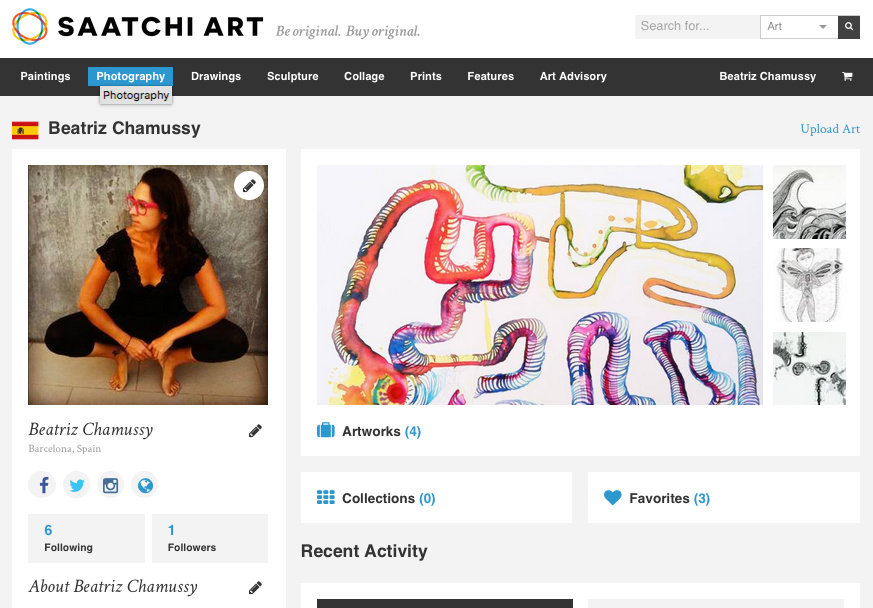 ♥
ETSY – Original art, prints & special unique art products.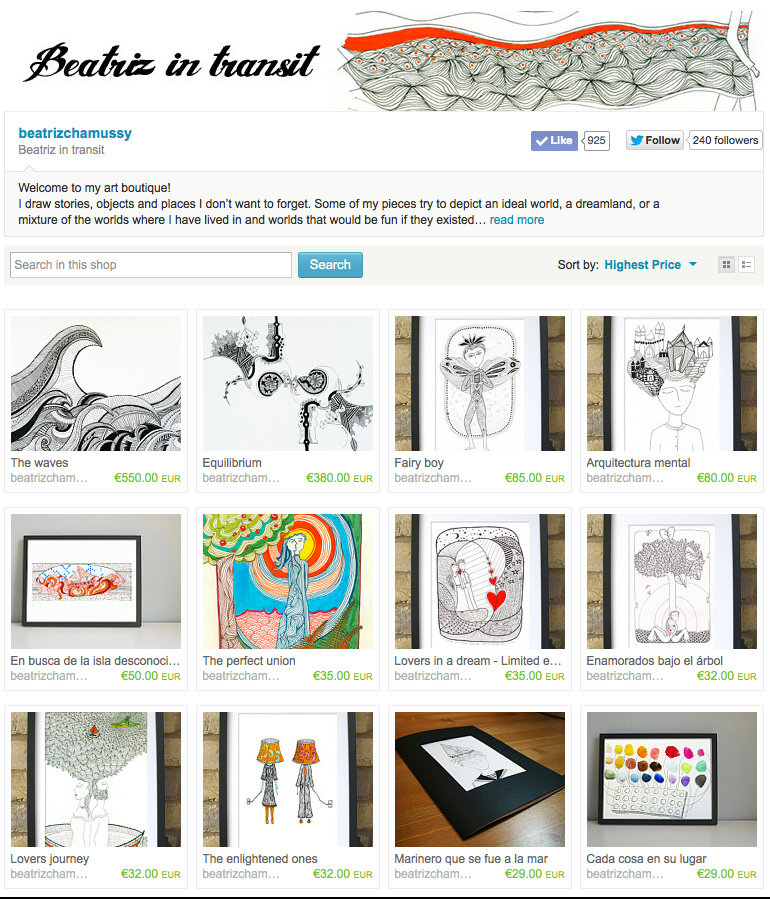 ♥
COMMISSIONED ARTWORKS
:
Often people have asked me to make a special art piece as a gift for friends, or to decorate a wall in their house with some meaningful image. I love to do this! It's very special to be able to translate within an image the story of a family, the love story of a couple that is getting married, the birth of a little boy, etc.
Normally the process for a commissioned artwork occur like this:
1) The collector contact me and describe the idea of what he/she wants. We work together to agree on:
-Medium (Ink, watercolor on paper, acrylics and ink on canvas, etc)
-Price
-Dimensions (From 50×50 cm to 200×200 cm or more)
-Subject matter, color scheme, etc.
-Timeline for completing the work
2) Prior to beginning the work, I ask 50% of payment from the collector so that I can invest in the materials.
3) I start working and I send some images showing the work in-progress, which the collector reviews and approves.
4) Once the work has been completed, the collector approves the final image.
5) Then I ask the collector to deposit the final payment, plus the cost of shipping. I take a lot of care wrapping properly the artwork, so that it travels safely to the address of the collector. If the collector is Barcelona he/she can pass by my studio, we meet personally to give the artwork by hand.
I have worked on many commissions, and it's a great to enable collectors and interior designers to acquire works they love. With good communication on all sides the process is smooth and beneficial for both collector and myself.
Write me if you are interested:
beatrizchamussy@gmail.com